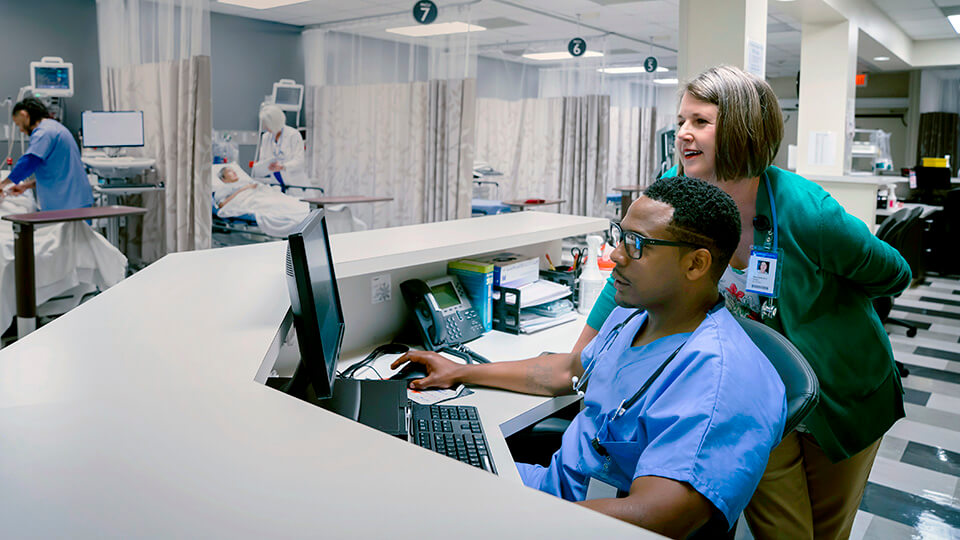 Northern Health has commenced the implementation of Oracle Health's EMR system, marking a shift from paper records. Bundoora Centre and Broadmeadows Hospital are now live with the system, following two years of preparation. This transition enhances care coordination and clinical decision-making by providing a comprehensive view of patient data. Northern Health plans to expand the EMR system to other facilities in Melbourne's northern region. Queensland is also adopting Oracle Health EMR across multiple sites following a substantial funding allocation.
Northern Health has initiated the implementation of the Oracle Health EMR (Electronic Medical Record) system, marking a significant shift from traditional paper-based medical records. This transformative system is currently operational at the Bundoora Centre and Broadmeadows Hospital.
After an extensive two-year preparation period, Northern Health has unveiled its EMR system, developed in collaboration with Oracle Cerner, for deployment across its healthcare services in Melbourne's northern region. Last week, it was successfully launched at the Bundoora Centre and Broadmeadows Hospital, with plans for expansion to other Northern Health facilities in the coming weeks, as stated in a recent LinkedIn post by the major healthcare provider.
Trish Aldridge, the Northern Health EMR program director, expressed enthusiasm about the upcoming transition at Northern Hospital Epping, including its Emergency Department (ED), Intensive Care Unit (ICU), theatres, anesthetics, and maternity services. The implementation schedule is progressing steadily, with the anticipation of incorporating Northern Hospital Epping and Craigieburn Centre into the EMR system in the following week.
The introduction of the Northern Health EMR system carries significant importance as it offers a comprehensive, health service-wide perspective on clinical data, thereby facilitating better care coordination and enabling immediate clinical decision-making. Additionally, the system provides real-time notifications to care teams regarding allergies and alerts, ensuring a heightened awareness of patients' medical histories during their treatment or surgical procedures.
In the broader context, the adoption of Oracle Health EMR systems is not limited to Victoria, as Queensland has also embarked on a continuous rollout. This expansion received funding of A$300 million ($190 million) from the state government the previous year, targeting the implementation of Oracle Health EMR across five additional sites under the Metro North Hospital and Health Service.