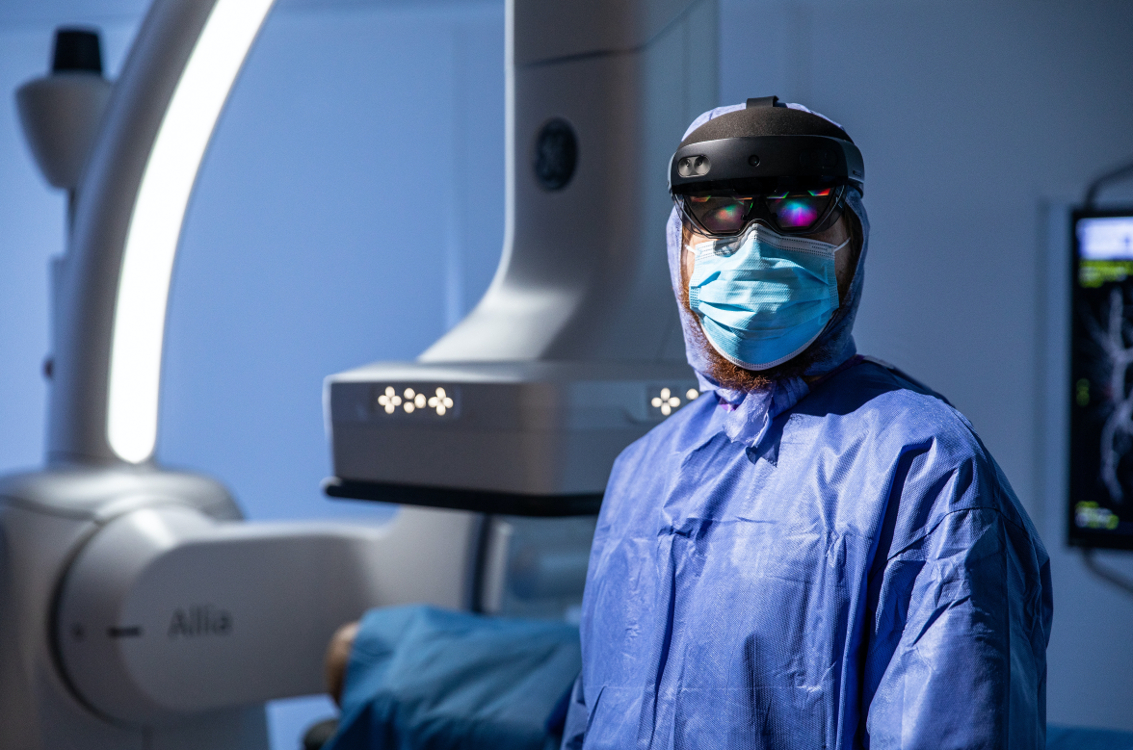 GE HealthCare and Mayo Clinic have formed a strategic partnership to advance radiology and patient care, emphasizing theranostics, AI, and digital health solutions. Their collaboration aims to enhance magnetic resonance technologies, cancer care through theranostics, ultrasound diagnostics, and streamline patient care using AI and digital health platforms. Theranostics, merging diagnostics and therapeutics, plays a pivotal role in this venture. GE's spin-off of its healthcare division and a focus on precision innovations, including theranostics, underscore their commitment to the future of healthcare. Cardinal Health and Siemens Healthineers are also key players in the theranostics arena.
GE HealthCare and Mayo Clinic have joined forces to advance the field of radiology and elevate patient care through innovative approaches such as theranostics, artificial intelligence (AI), and digital health platforms.
Under the umbrella of the "Strategic Collaboration for Innovation in Medical Imaging and Theranostics," GE HealthCare has unveiled a strategic partnership with Mayo Clinic. This partnership entails collaborative efforts in research and product development, with a sharp focus on precision care, AI, and theranostics.
A cadre of technology developers, clinicians, scientists, and healthcare providers from both entities will collaborate closely. Their shared mission includes advancing magnetic resonance technologies and techniques, refining cancer care through theranostic agents, enhancing diagnostic and interventional ultrasound for user-friendliness and more interpretable test results, and deploying AI, multimodal data, and digital health platforms to streamline the patient care journey.
Jan Makela, the President and CEO of Imaging at GE HealthCare, explained, "This collaboration between GE HealthCare and Mayo Clinic encompasses various facets of radiological disciplines, blending clinical research, product development, and the application of novel clinical methods to advance medical imaging and theranostics. Our collective aim is to expedite the diagnosis and treatment of medical conditions, simplify clinical assessments, and enhance patient access to consistent care."
Notably, theranostics is an emerging technology that combines therapeutic and diagnostic elements. It represents a form of precision medicine that merges diagnostic biomarkers with therapeutic agents to precisely identify and target cancer cells for eradication.
As an example, a PET scan can be utilized to pinpoint the location of cancer within the body. Subsequently, healthcare providers can administer drugs directly to the identified cancer cells, guided by the imaging data.
It's worth mentioning that in 2021, GE announced its intention to spin off its healthcare division, GE Healthcare, in early 2023 as part of a broader strategy to split the longstanding industrial giant into three distinct publicly traded companies.
In November 2022, before the finalization of the spinout in January, GE unveiled its commitment to over 40 precision innovations that would shape the future of healthcare, with a strong emphasis on theranostics as one of its key focal points.
In the field of theranostics technology, other notable players include Cardinal Health, an Ohio-based healthcare products and services company, and Siemens Healthineers, a healthcare business separately managed by the technology company Siemens.