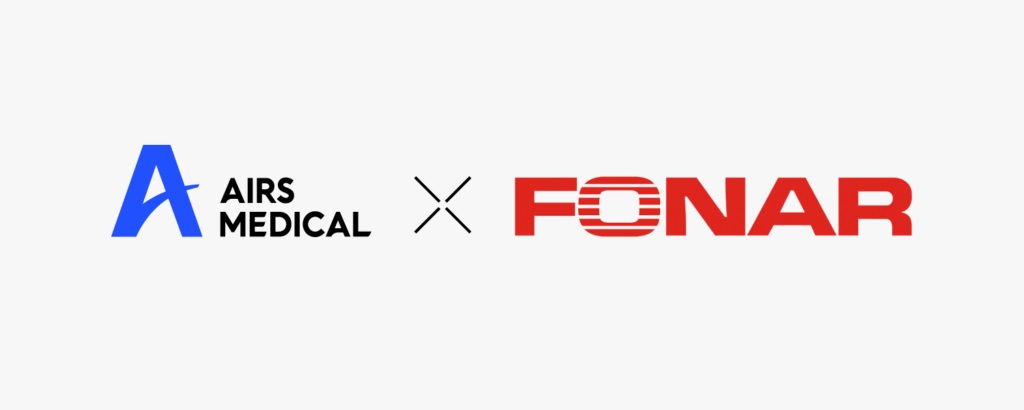 AIRS Medical has entered a strategic partnership with MRI pioneer FONAR Corporation to advance healthcare solutions in North America. Leveraging FONAR's 45 years of MRI expertise, AIRS Medical's SwiftMR, an AI-driven imaging enhancement technology, expands its application to lower-field MRI scanners. This collaboration anticipates accelerated growth, strengthening sales, marketing, and research collaborations. AIRS Medical, committed to revolutionizing MRI beliefs through AI, secured FDA clearance for SwiftMR's extended application to diverse body parts and scanner models. The collaboration will be showcased at RSNA 2023, featuring insightful presentations on SwiftMR's clinical applications.
AIRS Medical, a forefront provider of AI-driven healthcare solutions, has recently joined forces with FONAR Corporation, an MRI industry pioneer, in a strategic partnership aimed at advancing business initiatives across North America. This collaboration signifies a pivotal step for AIRS Medical's SwiftMR, an innovative product enhancing MRI image quality through precise deep learning technology. As pioneers since 1978, FONAR's 45 years of MRI expertise fortify the partnership, enabling SwiftMR to extend its capabilities to lower-field MRI scanners and tapping into new market segments.
AIRS Medical Highlights AI in Healthcare
AIRS Medical, a prominent healthcare solution provider driven by artificial intelligence (AI), has recently forged a strategic alliance with FONAR Corporation, a trailblazing entity in the magnetic resonance imaging (MRI) sector. This collaboration aims to propel and cultivate business endeavors in North America.
At the core of AIRS Medical's innovative offerings lies SwiftMR, a product designed to elevate the quality of MRI images through sophisticated deep learning technology. SwiftMR boasts the capability to slash MRI scan times by an impressive 50%, concurrently enhancing image quality through the integration of AI-driven denoising and sharpening mechanisms. In contrast, FONAR, with its inception in 1978, stands as a pioneer by introducing the first commercial MRI scanner in 1980. Its flagship product, the 0.6T UPRIGHT MRI, represents a revolutionary approach, acquiring MR images in an open magnet that accommodates a diverse range of static and dynamic patient postures, including sitting, standing, upright flexion, extension, lateral bending, rotation, as well as recumbent positions.
The collaboration with FONAR positions AIRS Medical to extend the reach of SwiftMR beyond the confines of 1.5T and 3.0T MRIs, now encompassing lower-field MRI scanners. This strategic move not only broadens their technological footprint but also grants them access to a more extensive market segment. Kevin Yang, the Head of AIRS Medical's U.S. Operations & Clinical Research, expressed anticipation for the partnership, emphasizing its potential to expedite growth and fortify business capabilities in North America. He stated, "AIRS Medical looks forward to the strategic partnership with FONAR. The combined efforts of both parties will accelerate our growth and strengthen our North American business capabilities. We expect that this agreement, leveraging FONAR's 45 years of expertise and capabilities, will bolster various aspects of our business operations in the U.S. market for SwiftMR, including sales, marketing, and even research collaborations."
Operating under the banner of "Breaking the common belief of MRI through AI," AIRS Medical plans to unveil a spectrum of cutting-edge AI healthcare technologies and advancements at RSNA 2023. An noteworthy development this year is the clearance from the U.S. Food and Drug Administration (FDA) to expand the application of SwiftMR to all body parts, all pulse sequences, and all scanner models with 0.25T, 0.6T, 1.5T, and 3.0T capabilities.
As part of their participation in RSNA 2023, AIRS Medical will not only showcase their groundbreaking technology but will also present two accepted research abstracts and host two AI Theater Presentations. Dr. Yangsean Choi will delve into clinical applications and ongoing research utilizing SwiftMR in neuroradiology. Simultaneously, John Greenhalgh, Ph.D., the Vice President of Research and Development at FONAR Corporation, will share his experiences successfully implementing SwiftMR in FONAR's UPRIGHT® MRI systems. Both talks are scheduled to be held at the RSNA AI Theater, offering attendees a valuable insight into the practical applications and advancements in the field. Further details regarding the presentations can be found here, and attendees are encouraged to visit AIRS Medical at RSNA Booth #4552 for an immersive experience.
Overall, the strategic alliance between AIRS Medical and FONAR Corporation marks a significant leap forward in healthcare innovation. By amalgamating the cutting-edge AI technology of SwiftMR with FONAR's four-and-a-half decades of MRI expertise, this collaboration is poised to reshape the landscape of medical imaging in North America. The expanded application of SwiftMR to lower-field MRI scanners not only broadens its reach but also underscores the commitment to pushing the boundaries of what is achievable in healthcare. As we anticipate the unveiling of these advancements at RSNA 2023, the partnership paves the way for a future where AI and MRI seamlessly converge for enhanced patient care and diagnostic precision.