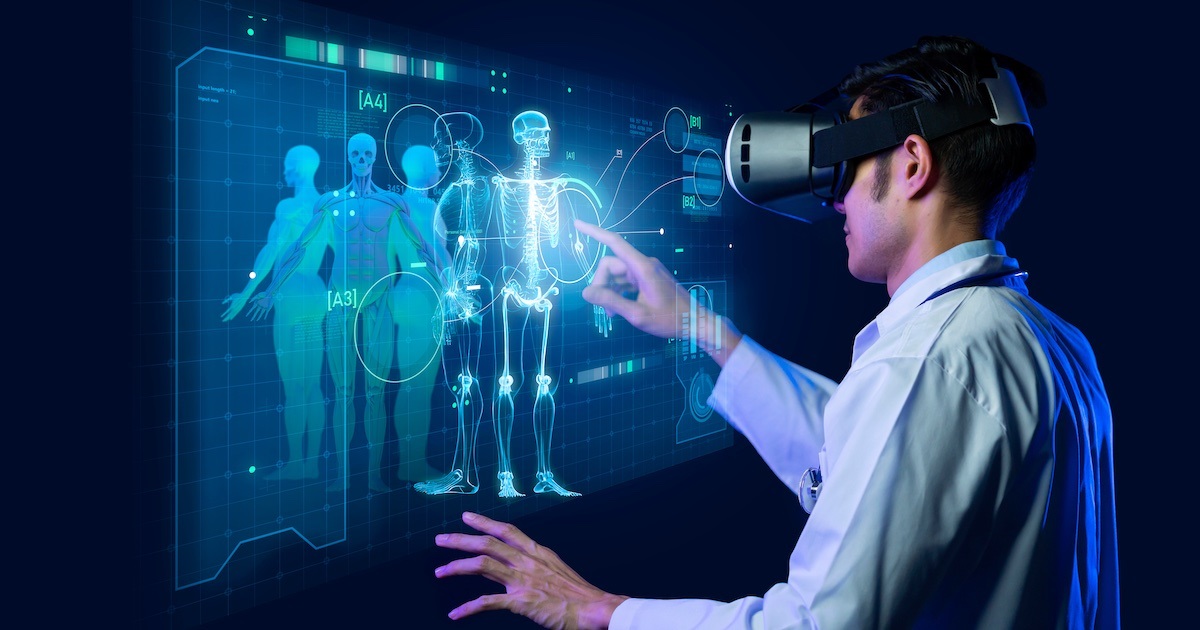 AI's impact on healthcare unfolds through HEALWELL AI's acquisition of Pentavere, fortifying data-driven diagnostics. Forward Health introduces CarePods, reshaping accessibility to comprehensive medical services. Lunit's FDA clearance for breast cancer detection highlights AI's pivotal role. These advancements emphasize AI's potential in transforming patient care and diagnostics, addressing unstructured healthcare data challenges.
AI innovations are reshaping healthcare daily. HEALWELL AI's expansion via the Pentavere acquisition, Forward Health's CarePods, and Lunit's FDA nod for breast cancer screening showcase AI's transformative power. The surge in data-driven diagnostics, personalized healthcare access, and accuracy enhancement signifies AI's crucial role in modernizing the healthcare sector.
The landscape of artificial intelligence (AI) in healthcare is rapidly evolving, marked by significant acquisitions, innovative expansions, and pivotal government approvals. This week's unfolding developments in AI health tech spotlight remarkable advancements reshaping the industry.
HEALWELL AI Fortifies Holdings with Pentavere Acquisition
HEALWELL AI, in a strategic move, is set to acquire a majority stake in Pentavere, bolstering its AI-driven healthcare capabilities. The recent emergence of HEALWELL AI, in collaboration with WELL Health Technologies, introduced AI-based decision support systems, amplifying early disease diagnosis and preventive care measures.
Pentavere's expertise in data abstraction and structuring aligns seamlessly with HEALWELL's vision to expand therapeutic offerings and disease indication spectrum for healthcare providers within the WELL network. Dr. Alexander Dobranowski, HEALWELL's CEO, highlighted Pentavere's advanced DARWEN platform, utilizing AI and language models to convert intricate clinical data into structured, easily accessible information—an imperative advancement in modern healthcare technology.
Aaron Leibtag, Pentavere's CEO, expressed optimism about joining forces with HEALWELL, emphasizing their shared commitment to enhancing patient outcomes through data abstraction partnerships with hospital networks. Recognizing that a significant portion of healthcare data exists in an unstructured format, leaders at HIMSS22 underscored the pivotal role of AI in translating such data into actionable insights, encompassing radiology images and physicians' notes.
Unlocking Insights with AI in Healthcare Analytics
Addressing the challenge of unstructured healthcare data, industry experts stress the indispensability of AI and machine learning technologies for scalable and rapid analytics. Sally (Embrey) Omidvar, Vice President of Life Science Research Success at Truveta, emphasized the need for AI-driven solutions to process vast amounts of unstructured healthcare data effectively, enabling actionable insights crucial for patient care.
HEALWELL AI's acquisition of Pentavere signifies a significant step toward harnessing AI's potential in transforming healthcare analytics, consolidating its position as a leaders in leveraging technology for improved patient outcomes.
Forward Health Unveils Revolutionary CarePods
Forward Health, renowned for its AI-driven medical concierge service, announced a pioneering venture: CarePods, doctor-built standalone medical diagnostic rooms set to revolutionize healthcare accessibility. These innovative pods, slated for deployment in major cities such as San Francisco, New York, and Chicago, aim to transcend conventional primary care services.
Adrian Aoun, founder of Forward Health and a former Google AI division member, revealed plans for diversifying healthcare services beyond direct-to-consumer primary care. The company's recent $100 million investment announcement to manufacture and deploy CarePods underscores its commitment to providing personalized and comprehensive health solutions.
CarePods offers an array of medical services, including disease detection, biometric scans, and blood tests, accessible to health consumers through a subscription-based model. Forward Health is dedicated to further developing self-service tools catering to prenatal care, advanced cancer screening, and polygenic risk analysis, envisioning a holistic healthcare approach.
Driving Affordability and Accessibility through AI Innovations
Aoun emphasized the pivotal role of AI in predicting adverse health events, expressing a commitment to making healthcare more affordable and accessible to all. Harnessing technological advancements, Forward Health strives to ensure that the benefits of AI-driven healthcare are accessible to a wider population, transcending economic barriers.
FDA Endorsement Propels lunit's Breast Cancer Screening Algorithm
Lunit, a trailblazer in AI-powered cancer diagnostics, celebrated a significant milestone as the U.S. FDA granted clearance for its 3D Breast Tomosynthesis algorithm. Lunit INSIGHT DBT analyzes 3D images, enhancing the accuracy of breast cancer diagnoses, and positioning itself as a transformative solution in the breast screening market.
Supported by numerous studies validating AI's superiority in cancer detection compared to conventional radiology methods, Lunit's technology has showcased remarkable improvements in identifying early-stage invasive cancers. Notably, AI's effectiveness in interpreting images from dense breasts is heralded as an 11% enhancement in radiologists' interpretations of mammograms from such cases.
The convergence of AI and healthcare heralds a new era. These advancements exemplify AI's potential, streamlining diagnostics, enhancing patient care, and democratizing healthcare accessibility. With continued AI integration, the future promises a revolutionized healthcare landscape, marking a significant shift towards improved outcomes and personalized healthcare delivery.