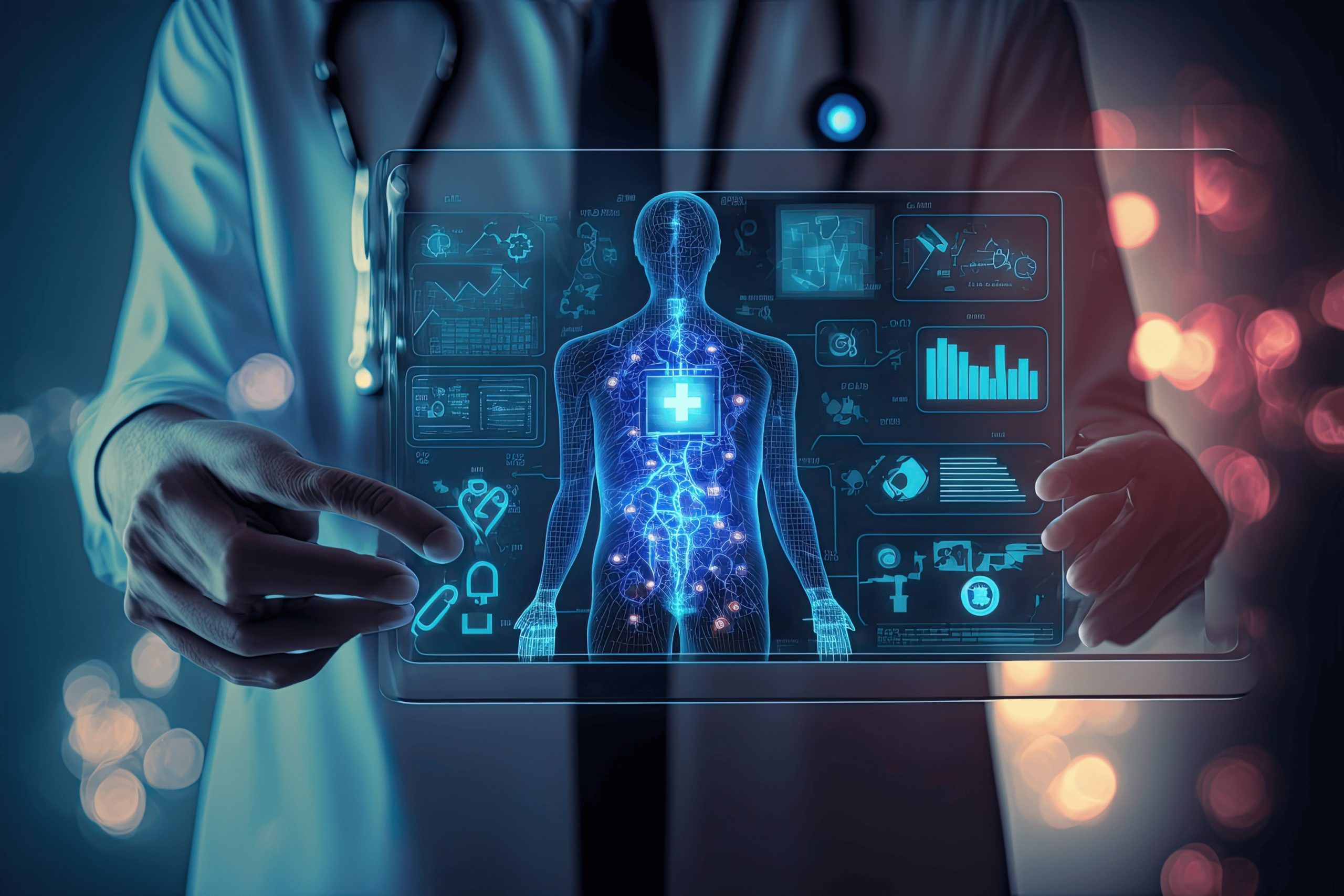 Deloitte's 2023 Health Care Consumer Survey unveils that 70%+ of generative AI users foresee a healthcare revolution. Health concerns propel consumer interest in AI adoption amid escalating healthcare costs and access worries. While 48% actively use AI, 84% are aware of its existence. Health-centric usage includes medical inquiries, treatment exploration, and wellness enhancements, with 69% acknowledging AI's reliability. Transparency is crucial, as users prefer AI for information but hesitate in critical care decisions. Uninsured individuals embrace AI for healthcare navigation but require more beneficial information. The survey highlights generative AI's promise and urges healthcare entities to leverage its potential for transformative change.
Deloitte's 2023 Health Care Consumer Survey has revealed a significant trend: more than 70 percent of individuals using generative AI are convinced that this technology holds the potential to revolutionize healthcare accessibility and affordability.
Fresh insights from Deloitte's survey, encompassing 2,014 adults in the United States and conducted by the Center for Health Solutions, underline the pivotal role of health concerns in driving consumer adoption of generative artificial intelligence (AI). Amid rising healthcare costs, inflation worries, and high-interest rates, consumers express hope in AI's transformative capabilities within the healthcare sector.
Surprisingly, the survey found that while only 48 percent of respondents reported actively utilizing generative AI, a staggering 84 percent were aware of its existence. Health emerged as a primary motivator among those leveraging the technology.
Individuals using generative AI for health-related purposes demonstrated diverse usage patterns. Roughly 19 percent sought insights on medical conditions, 16 percent explored treatment options, 15 percent aimed to decode technical medical jargon, and an equal percentage sought ways to enhance their overall well-being.
Encouragingly, 69 percent of these users regarded the information sourced from generative AI as highly reliable, either very reliable or extremely so.
Moreover, respondents utilizing generative AI for health and wellness exhibited the greatest optimism regarding its potential impact on healthcare delivery. Over 70 percent of these respondents believed in the revolutionary potential of these tools, a notably higher percentage compared to the 50 percent of non-users.
Asif Dhar, MD, vice chair and US life sciences and healthcare industry leader at Deloitte LLP, emphasized the significance of consumer perspectives, stating, "Our survey illustrates that, amidst growing concerns about healthcare costs, consumers perceive Generative AI as a potential solution to reduce costs, enhance access, and improve their well-being."
Nevertheless, despite this optimism, surveyed consumers stressed the importance of transparency regarding the use of generative AI in healthcare. While they were comfortable with clinicians using the technology to provide information on medical conditions and review lab results, they were less amenable to healthcare providers employing it for critical care decisions like diagnosis, triage, and treatment planning.
A noteworthy revelation was that 80 percent of consumers emphasized the importance of being informed when generative AI was employed in their care.
Bill Fera, MD, a principal at Deloitte Consulting LLP, highlighted the need for a robust framework, stating, "Generative AI presents a significant evolution in the digital transformation of healthcare. Establishing trust through governance is vital to fully realize its potential in enhancing health experiences and accessibility."
The survey uncovered that uninsured individuals were more inclined to use generative AI to navigate healthcare challenges compared to their insured counterparts. They turned to technology for mental health support, locating suitable doctors, and identifying appropriate care facilities.
Interestingly, uninsured respondents demonstrated a higher comfort level in sharing health information with generative AI tools. They also expressed a greater reliance on these tools if the information was developed with input from diverse communities.
However, while generative AI showcased promise in addressing healthcare affordability, only 33 percent of uninsured respondents found its information helpful, contrasting with 51 percent among the insured.
Deloitte's survey indicates consumer optimism about generative AI's transformative potential in healthcare. While 70%+ of AI users foresee revolutionary changes, transparency remains crucial. Users prefer AI for information but express reservations about its involvement in critical care decisions. Uninsured individuals leverage AI for healthcare support but require more helpful insights. The survey accentuates generative AI's promise in addressing healthcare challenges but underscores the need for improved information quality and transparency. To maximize AI's potential, healthcare entities must heed consumer sentiments and work toward establishing robust frameworks that foster trust, enhance accessibility, and optimize healthcare outcomes.