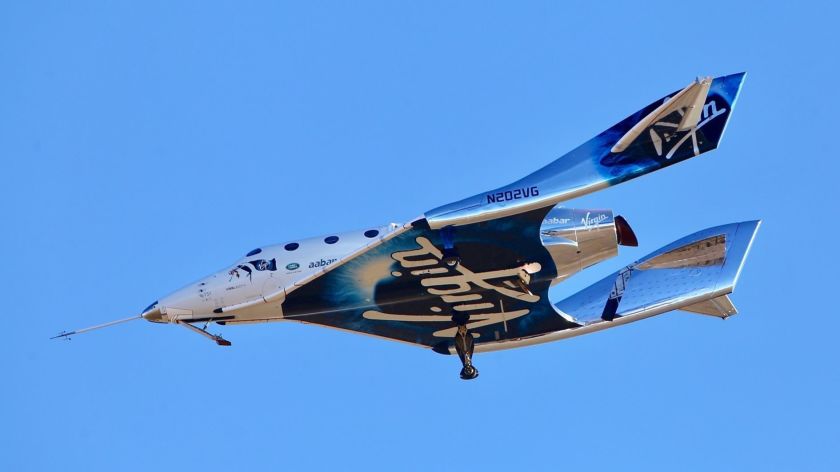 SpaceX founder and CEO Elon Musk has booked a ride by depositing a $10,000 to suborbital space with Virgin Galactic. Musk's ride on Richard Branson's spaceplane won't be at all similar to one on SpaceX's Starship rockets, which take off vertically.
A trip to space: Richard Branson, the billionaire founder of the Virgin Group made just such a trip on Sunday (July 11), flying on the first fully crewed spaceflight of Virgin Galactic's VSS Unity spaceplane. It was the fourth spaceflight overall for the six-passenger, two-pilot Unity, which is on track to start full commercial operations in early 2022, provided a few additional test flights this fall go well.
New announcement: Branson told The Sunday Times that Musk has put down a $10,000 deposit to reserve a seat on a future suborbital flight, and a Virgin Galactic spokesperson confirmed the news to The Wall Street Journal. The most recently stated full ticket price is $250,000.It's unclear when Musk's flight will lift off.
Starship: "Elon's a friend, and maybe I'll travel on one of his ships one day," the 70-year-old Branson told The Sunday Times. SpaceX's Crew Dragon goes all the way to Earth orbit, and the company's in-development Starship system is designed to take people and payloads to the moon, Mars, and beyond.
Features: The flight, which will allow space tourists to enjoy four minutes of zero gravity, is supposed to take off in 2022, after two more tests. On Sunday, Branson and his crew consisting of two pilots and three mission specialists took an hour to reach the edge of space, where they experienced four minutes of weightlessness.
The third one in space: The third space-focused billionaire, Jeff Bezos, is scheduled to ride up into space on July 20 aboard a rocket developed by his own space company, Blue Origin. While Musk and Branson seem chummy online, Bezos seems to be a bit of a third wheel.