HEALTHeLINK, the health information exchange (HIE) for Western New York, has announced a new affiliation agreement with Population Health Collaborative (PHC) to reduce health disparities impacting the wellness of people in Western New York.
Through this new affiliation, the organizations will build on HEALTHeLINK's HIE infrastructure that supports the electronic exchange of clinical information among providers, the press release mentioned. HEALTHeLINK will expand its services to include Regional Health Improvement Collaborative activities such as the Live Well Western New York model.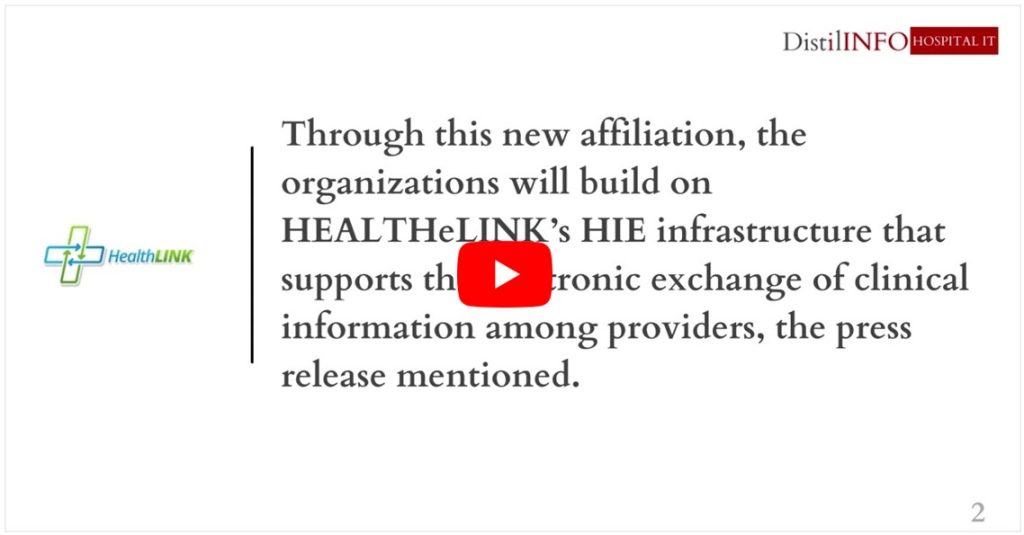 The partnership will prioritize improving health outcomes in communities of rural or minority populations, HEALTHeLINK stated.
"HEALTHeLINK has partnered with PHC for over a decade on initiatives related to diabetes care, population health, and practice transformation, just to name a few, and after many discussions, we thought it made sense for a more formal relationship as our respective organizations are both working towards similar goals of improving health in Western New York," Dan Porreca, executive director of HEALTHeLINK stated in the press release.
"The clinical data alone doesn't create value; it is what's done with the data to improve health while recognizing and working on social determinants of health in support of community-based organizations' efforts. That's what this transaction with PHC and more direct work with community-based organizations will enable us to do."
This relationship aims to expand data utilization through a regional network of community-based organizations and community health champions to increase care access and reduce health disparities.
To further address health inequities that contribute to disparities, HEALTHeLINK will offer tools that utilzse clinical data to pinpoint community needs and establish a model that determines the success of programs focused on improving health over time, the press release stated.
In addition, the organizations anticipate healthcare delivery improvements among providers in the region who have connected with the Statewide Health Information Network for New York (SHIN-NY).
"This combination of HEALTHeLINK and PHC is a real opportunity to create a powerful and data-driven organization for this community that will support lots of community stakeholders from community-based organizations to businesses to doctors' offices with the data and supports they need to make real improvements in the health of WNY," said Thomas Schenk, MD, interim executive director and past chair of the Population Health Collaborative board of directors.
Both HEALTHeLINK and PHC board members have agreed to extend an affiliation in principle and will submit the signed paperwork for final approval under state law.
The transaction between the two organizations is consistent with national recognition of the value in bringing together HIE organizations and the associated data with Regional Health Improvement Collaborative efforts to improve population health.
Last year, HEALTHeLINK worked on a total of 83 different projects in 2021 focused on improving data sharing for use cases such as population health management, according to the HEALTHeLINK 2021 Report to the Community.
The report noted that in 2021, participating HIE providers utilized patient record lookup more than 6.5 million times to instantly access a consenting patient's EHR data.
"Understanding the unique role HIE has within our local healthcare structure, HEALTHeLINK is working to deliver data needed for value-based care, social determinants of health, and population health initiatives," said Billittier, who also serves as executive vice president and chief medical officer of Independent Health.
Source:
EHR Intelligence