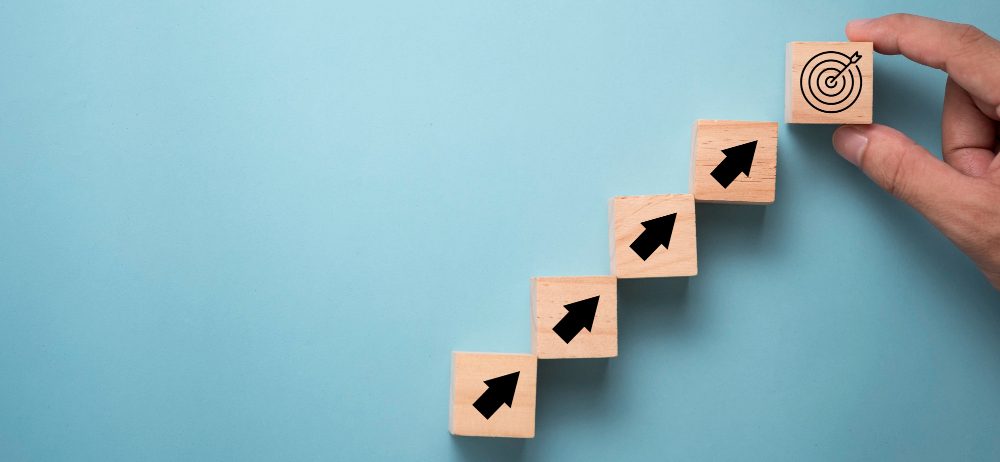 Fewer than 2 percent of the nearly 3,600 hospitals included in this year's Lown Institute Hospital Index for Social Responsibility ranked among the best for health equity, value, and outcomes, the organization shared with PatientEngagementHIT via email.
The report, the first iteration of which was published back in 2020, also highlighted 15 exemplars that achieved top marks for social responsibility while also balancing extreme COVID-19 burdens, defined as going 26 or more weeks with at least 10 percent of inpatient beds filled by COVID-19 patients during the first year of the pandemic.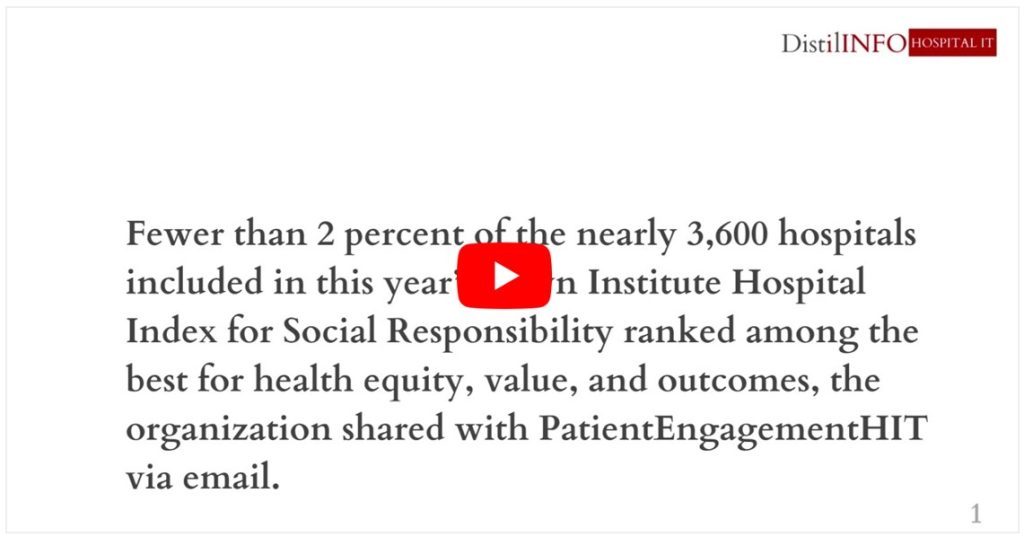 This second edition of the Lown Institute's Hospital Index for Social Responsibility comes after two years of intense focus on health equity. It did not take long after COVID-19 ravaged the nation for steep racial health disparities to emerge. That inequity, paired with a nationwide reckoning with race and racism set off by the murder of George Floyd, sparked a renewed push for health equity across the medical industry.
Even still, some healthcare organizations are performing better on this metric than others, the Lown Institute reported. The Index for Social Responsibility comprises measures related to health equity, value, and outcomes.
Under the health equity umbrella, the Lown Institute looks at pay equity, inclusivity, and community benefits. In terms of value, the organization examines avoiding of overuse and cost efficiency. Finally, the Lown Institute measures outcomes such as patient satisfaction, patient safety, and clinical outcomes.
The Lown Institute uses information from Medicare claims, CMS hospital cost reports, IRS 990 forms, and other sources, the organization said.
Of the 3,600 hospitals included in this year's assessment, 66 ranked among the most socially responsible, meaning they earned an "A" rating in at least three of the measurement categories, the Lown Institute said. That represents fewer than 2 percent of participating hospitals, indicating serious room for growth in terms of health equity.
Healthcare organizations need to continue their focus on health equity and better outcomes, according to Vikas Saini, MD, the president of the Lown Institute.
"Citizens put their lives and billions of tax dollars in the hands of America's hospitals," Saini said in a statement emailed to journalists. "We believe communities should have high expectations and the most socially responsible institutions should be lifted up as models for the system."
The 20 hospitals leading the nation in social responsibility include"
Adventist Health Howard Hospital (Willits, CA)
Duke Regional Hospital (Durham, NC)
Tristar Horizon Medical Center (Dickson, TN)
Boston Medical Center (Boston, MA)
Salinas Valley Memorial Hospital (Salinas, CA)
Legacy Mount Hood Medical Center (Gresham, OR)
Banner University Medical Center South Campus (Tucson, AZ)
Saint Alphonsus Medical Center – Nampa (Nampa, ID)
Saint Alphonsus Medical Center – Ontario (Ontario, OR)
Denver Health & Hospital Authority (Denver, CO)
Saint Rose Dominican Hospitals – Rose de Lima (Henderson, NV)
Saint Mary Corwin Medical Center (Pueblo, CO)
Saint Joseph Berea (Berea, KY)
Saint Charles Prineville (Prineville, OR)
Metrohealth System (Cleveland, OH)
Stoughton Hospital Association (Stoughton, WI)
Sutter Solano Medical Center (Vallejo, CA)
Providence Milwaukie Hospital (Milwaukie, OR)
North Suburban Medical Center (Thornton, CO)
Baystate Wing Hospital (Palmer, MA)
Notably, 15 of the hospitals succeeding in social responsibility did so under dire pandemic straits, the Lown Institute pointed out. That means for at least half the year, 10 percent of hospital beds were taken by patients sick with COVID-19 during the first year of the pandemic.
That's a massive feat, Saini said, considering the intense pressure the pandemic put on hospital operations.
"Achieving the trifecta of great outcomes, value, and equity is hard—especially under the pressures of a global pandemic," Saini pointed out. "Hospitals that met the unprecedented challenges of COVID while staying committed to their social mission should be very, very proud."
The Lown Institute issued its 2021 report back in September, again finding that few hospitals are excelling at enacting health equity. Only about 75 of the 3,000 hospitals included in the social responsibility index got top marks, the organization said.
Notably, very few of the hospitals that typically perform well on other public rankings, like the US News & World Reports hospital ratings, also scored well on the Lown Institute's social responsibility index. Johns Hopkins stood out on both lists, appearing at 147 on the Lown Institute's 2021 list, but otherwise about half of the US News top-performers didn't even crack the top third for the Lown Institute.
That was largely due to poor performance on health equity; these hospitals scored well in value and outcomes but are lagging in addressing health inequities.
"It's not enough for hospitals to say they're committed to social responsibility," Saini said at the time of the 2021 report. "They need to put their commitment into action."
Source:
PatientEngagement HIT