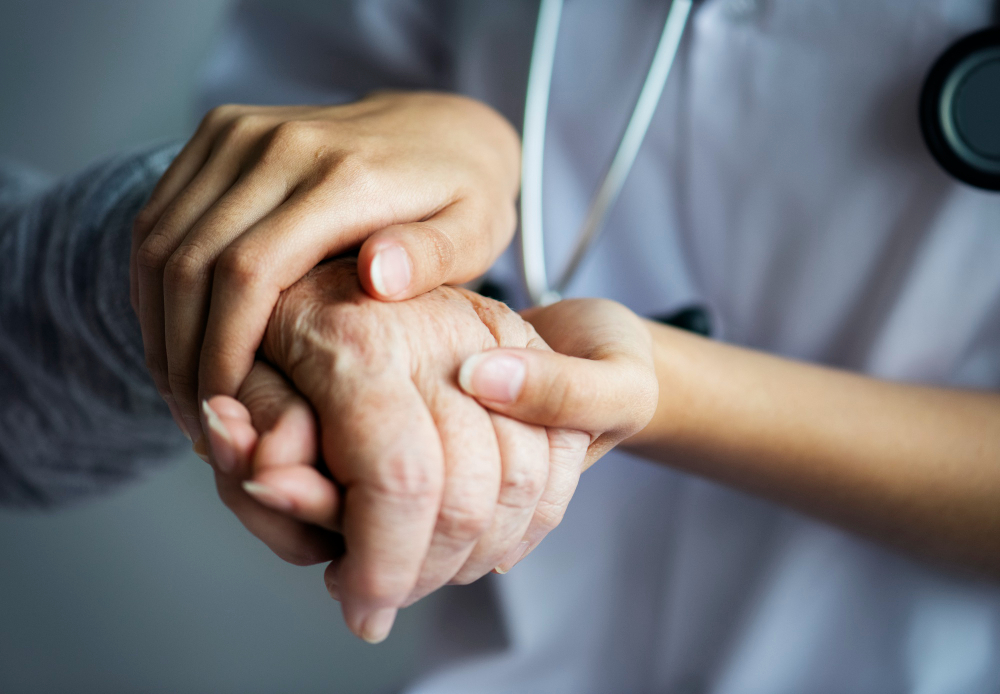 Patient safety has gotten better in the past 10 years, with general hospitals across the country getting better scores in a number of performance measures, including some never events, according to The Leapfrog Group's fall 2022 Hospital Safety Grades, which were obtained via email.
This iteration of the Hospital Safety Grades marks the 10th year the organization has issued its rankings, with an additional analysis showing positive change over time.
"Never in history have we seen across-the-board improvement in patient safety until this last decade, coinciding with the history of the Hospital Safety Grade," Leah Binder, president and CEO of The Leapfrog Group, said in a statement emailed to journalists. "We salute hospitals for this milestone and encourage them to accelerate their hard work saving patient lives."
The Leapfrog Group clarified that it has not always tracked the same patient safety performance measures; however, for the performance measures that have remained consistent since the measures' inception, the organization said there's been vast improvement over the decade.
Structural and process measures that saw improvement included the use of computerized physician order entry (CPOE), ICU physician staffing (IPS), having culture of safety leadership, having culture of safety measurement and feedback, and having enough qualified nurses.
Additionally, The Leapfrog Group noted improvements in healthcare-associated infection measures, like incidents of MRSA (decrease of 22 percent), C. diff (decrease of 8 percent), and CLABSI (decrease of 43 percent). Those figures were taken from before the pandemic, The Leapfrog Group noted.
Importantly, The Leapfrog Group reported decreases in some never events, which the organization defines on its website as "errors so egregious that they should never happen to a patient under any circumstance."
Incidents of falls and trauma, as well as incidents of objections being unintentionally left in a body after surgery, both saw decreases of around 25 percent, The Leapfrog Group analysis showed.
The Leapfrog Group specializes in public reporting of patient safety events, publishing those reports as digestible letter grades. This public reporting should help healthcare consumers make informed decisions about where to access healthcare, as well as promote accountability in medicine.
According to Binder, that public accountability has led to this decade of improvement.
"For a long time, the health care community tried to improve safety, but progress stalled," Binder explained. "The big difference over this decade is that for the first time, we publicly reported each hospital's record on patient safety, and that galvanized the kind of change we all hoped for. It's not enough change, but we are on the right track."
In addition to its 10-year analysis, The Leapfrog Group published its traditional letter grades. Thirty percent of hospitals received an A grade, while 28 percent received a B, and 36 percent received a C. Only 6 percent received a D and 1 percent received an F.
New Hampshire, Virginia, Utah, Colorado, Idaho, New Jersey, North Carolina, Maine, Pennsylvania, and Florida had the highest proportion of A graded hospitals. Meanwhile, there were no A graded hospitals in the District of Columbia, North Dakota, or Vermont.
The Leapfrog Group's decade analysis comes on the heels of separate data indicating similar trends in patient safety improvement. In July 2022, the Agency for Healthcare Research and Quality (AHRQ) reported that the US saw a decade of patient safety improvement before the pandemic.
The drop in adverse patient safety events was particularly notable among heart attack patients, who saw a 36 percent decline; heart failure patients, who saw a 31 percent decline; pneumonia patients, who saw a 39 percent decline; and major surgery patients, who saw a 36 percent decline.
COVID-19 represented an unforeseen circumstance that impacted patient safety. The gains made prior to the event indicate the industry's ability to recover any setbacks.
"America's doctors, nurses, and allied health workers dedicate their professional lives to serving patients and keeping them safe," AHRQ Director Robert Otto Valdez, PhD, MHSA, said in a press release.
"These study results indicate that we know how to improve patient safety by working together and that we can sustain those results over time," Valdez added. "The pandemic has undoubtedly put those successes at risk, but this study should provide motivation for healthcare officials to rebuild and rededicate ourselves to a patient and provider safety doctrine."
Source:
PatientEngagement Hit