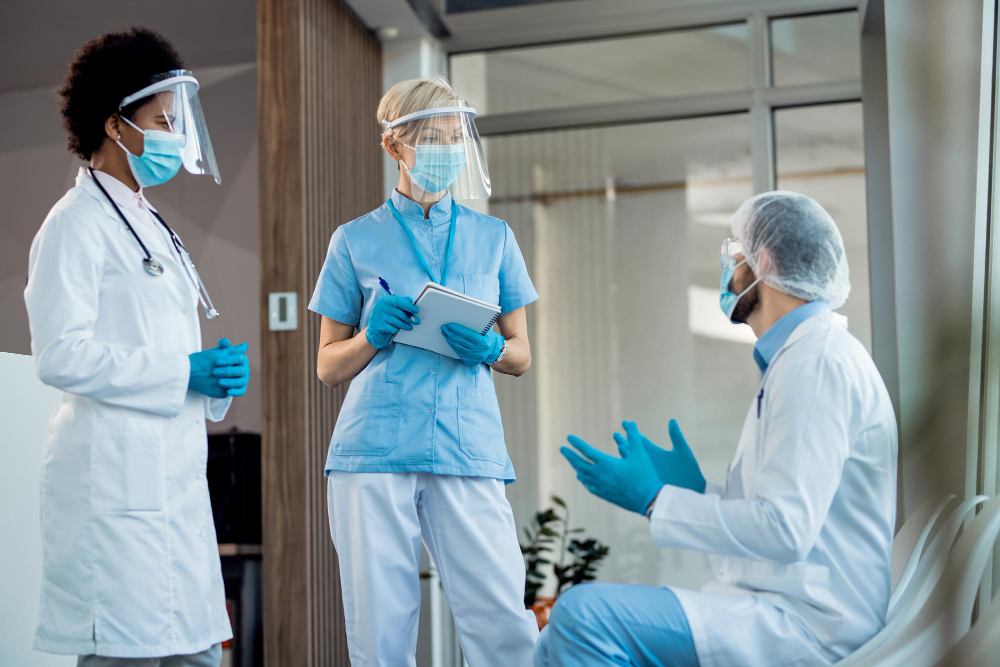 ECRI, an independent organisation that monitors healthcare safety, has identified paediatric mental health, violence against healthcare staff, and maternal-fetal medicine as the leading patient safety issues for 2023. The report also noted that clinician shortages and poor care coordination posed a risk to patient safety. The rate of depression and anxiety in children between the ages of three and 17 increased by 29% and 27%, respectively, between 2016 and 2020, while the number of emergency room visits related to adolescent suicide attempts in the winter of 2021 was 39% higher than in 2019. In addition, structural barriers and bias are obstructing access to quality mental healthcare for LGBTQ and youth of colour. ECRI's report calls for a solution to the clinician shortage, suggesting that it is a factor in poor care coordination, verbal and physical violence against healthcare staff, and the impact of clinicians practicing outside their area of expertise.
Pediatric mental health, violence against healthcare staff, and challenges regarding maternal-fetal medicine are among the top patient safety issues for 2023, according to ECRI.
The annual report also noted certain patient safety concerns that stem back to the clinician shortage, like clinicians working outside of their scope or practice or competencies and poor care coordination, a task that can be time-consuming for the already time-strapped provider.
But most immediately, ECRI noted that it is concerned about the looming mental health crisis affecting the nation's youth. Citing figures from a JAMA Pediatrics study, the rates of anxiety and depression in kids ages 3 to 17 increased by 29 percent and 27 percent, respectively, between 2016 and 2020.
"Even before COVID-19, the impact of social media, gun violence, and other socioeconomic factors were causing elevated rates of depression and anxiety in children," Marcus Schabacker, MD, PhD, president and CEO of ECRI, said in a statement emailed to journalists. "The challenges caused by the pandemic turned a bad situation into a crisis. We're approaching a national public health emergency."
This comes as more teens are causing themselves serious harm at the hands of mental health conditions. ECRI pointed to CDC data showing that the weekly number of emergency department visits for adolescent suspected suicide attempts was 39 percent higher in the winter of 2021 compared to the winter of 2019.
And as with many other healthcare industry concerns, the specter of racial health disparities is at play, added Dheerendra Kommala, MD, the chief medical officer at ECRI.
"As with many medical issues, this crisis is disproportionately affecting historically marginalized communities," Kommala noted in the press release. "Structural barriers and bias block access to high-quality mental healthcare for youth of color and LGBTQ youth despite the fact they are more likely to experience depression and anxiety, and attempt suicide at higher rates."
A number of ECRI's 2023 patient safety concerns also stem back to the clinician shortage, an issue other industry experts have cited as a major worry. ECRI listed factors like physical or verbal violence against healthcare workers, the impact of clinicians having to practice outside their scope of practice or expertise, and the consequences of poor care coordination.
While ECRI didn't name the clinician shortage as a specific healthcare concern, each of these issues can be linked back to poor staffing numbers at healthcare organizations, ECRI indicated.
"Addressing the healthcare worker shortage will not solve all problems, but it would have a measurably positive effect for providers and patients," Schabacker explained.
Of note, ECRI named "clinician needs in times of uncertainty surrounding maternal-fetal medicine" as the third-highest patient safety concern for 2023. This comes after a long year regarding maternal and infant health, with the Supreme Court overturning Roe v. Wade via the Dobbs v. Jackson Women's Health decision in June 2022.
Patient access to reproductive healthcare and abortion care are now under scrutiny in states across the country, and other provider groups have lamented this issue, too. Following the SCOTUS decision, American Medical Association (AMA) President Jack Resneck Jr, MD, issued a statement calling the ruling "an assault on reproductive health, safe medical practice."
ECRI's note about the impact of the fluctuating protocol for maternal and fetal health reflects the juncture at which healthcare finds itself, which also includes the nation's unenviable ranking as the worst in the developed world for maternal mortality.
The patient safety issues list also includes more conventional items, including:
Delayed identification of sepsis
Risks to medication safety
Medication errors resulting from inaccurate patient medication lists
Accidental administration of neuromuscular blocking agents
Preventable harm due to omitted care or treatment
Patient safety is a key patient experience issue, most experts agree. "To err is human," the seminal patient safety paper states, but concerted effort on the part of healthcare providers can ensure that patient harms are avoided more often than not.
In July 2022, the Agency for Healthcare Research and Quality (AHRQ) reported a decade of declines in adverse patient safety events before the pandemic. This is good news, AHRQ stated, because it indicates that it is possible to reduce patient harm.
COVID-19 did pose a challenge, the organization conceded, but the improvements before the outbreak suggest that it is feasible for healthcare to continue on its path to promoting a safer patient experience.
Source: PatientEngagementhit