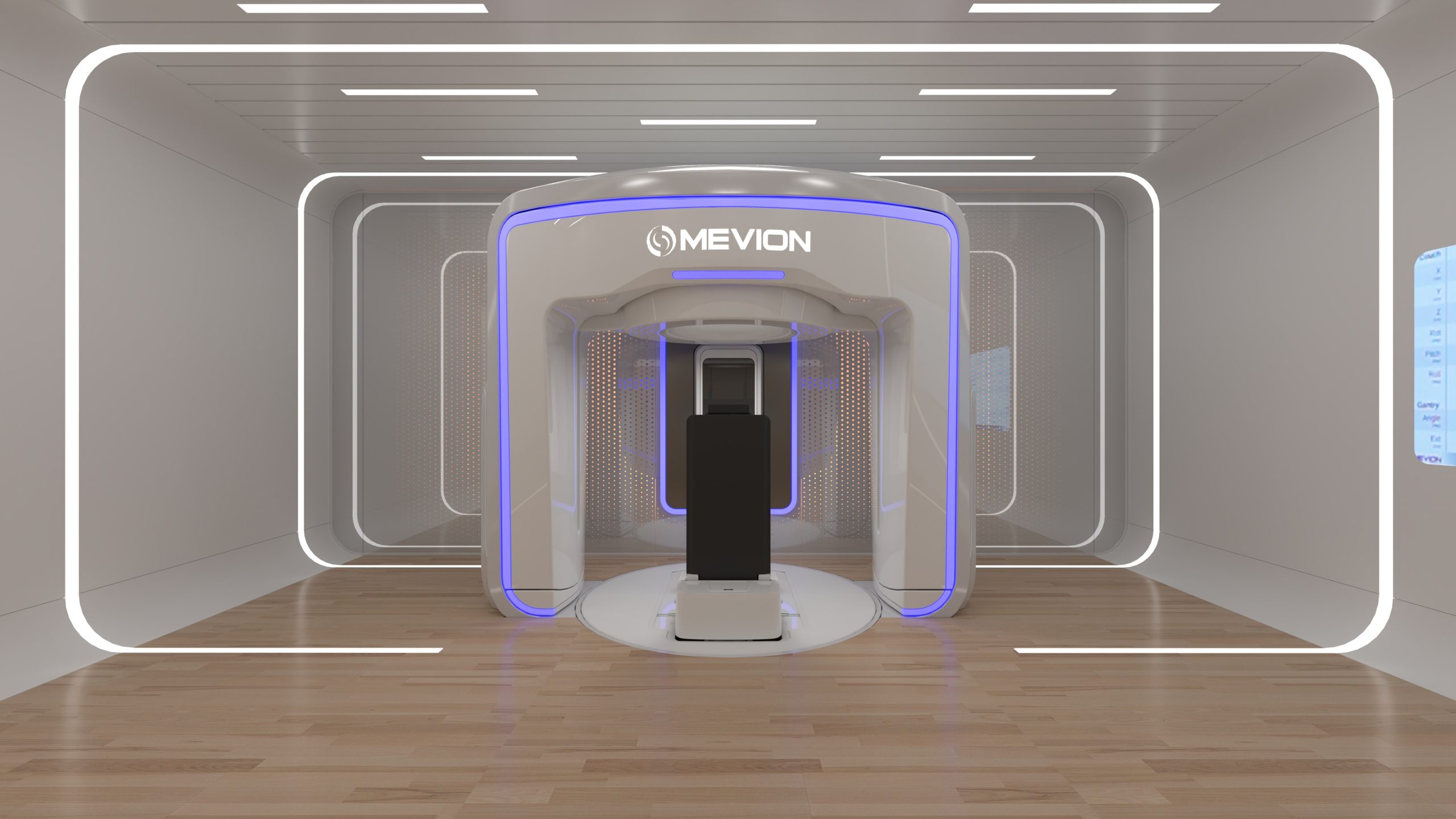 Mevion Medical Systems is set to transform proton therapy at ASTRO 2023 with groundbreaking innovations. They've achieved the world's first proton therapy system designed to fit into traditional LINAC vaults, enhancing accessibility. Collaborating with Leo Cancer Care, Mevion aims to revolutionize proton therapy's clinical and research landscape, introducing cutting-edge technologies for improved treatment outcomes. They're also committed to removing entry barriers with cost-effective solutions. Attendees can explore these innovations at Mevion's booth during the ASTRO 65th Annual Meeting in San Diego, October 1-3, 2023. Please note that certain technologies are not yet available for clinical use.
Mevion Medical Systems is set to revolutionize proton therapy with a focus on accessibility at the upcoming 65th Annual Meeting of the American Society of Radiation Oncology (ASTRO 2023). As the premier provider of compact single-room proton therapy systems, Mevion will introduce innovative solutions designed to break down the barriers limiting access to this cutting-edge medical technology.
Key highlights from Mevion's presence at ASTRO 2023 will include:
1. Breaking Barriers in Site and Cost: Mission Accomplished with the FIT Proton Therapy System
The MEVION S250-FIT Proton Therapy System is a groundbreaking development—the world's first proton therapy system meticulously designed to fit seamlessly into a conventional LINAC vault.
This remarkable achievement is the result of a collaborative effort with Leo Cancer Care, a leading medical device company based in Middleton, Wisconsin, specializing in upright radiation therapy solutions. Together, they have accelerated the progress of proton therapy for clinical applications, making it more accessible to patients in need. With this innovative technology, healthcare facilities will have more options to upgrade existing radiation oncology services or establish state-of-the-art cancer centers equipped with the latest FIT proton therapy technology.
Notably, Mevion and Leo Cancer Care have successfully installed a MEVION S250-FIT system within a traditional LINAC-sized vault at Mevion's headquarters in Littleton, MA.
2. Breaking Technological and Clinical Barriers: Pioneering Innovations
Mevion is reimagining the clinical and research landscape by introducing scalable technologies for both the MEVION S250i and MEVION S250-FIT platforms. Some of the innovations that will take center stage at ASTRO 2023 include HYPERSCAN pencil beam scanning IMPT with pMLC, ARC therapy IMPT, and FLASH proton therapy for research purposes. These advancements aim to enhance treatment efficiency and quality, improve the patient experience, and ultimately yield better treatment outcomes.
3. Breaking Service Line Barriers: Path to Success Solutions
Mevion's commitment extends to removing the entry barriers that have historically impeded access to proton therapy. At the conference, Mevion will showcase novel solutions and services designed for healthcare communities that were previously deterred by the daunting financial costs and complex siting and utility requirements associated with proton therapy.
Tina Yu, Ph.D., CEO and President of Mevion Medical Systems, expressed her excitement, stating, "We are delighted to announce that what was once considered 'Mission Impossible' is now 'Mission Complete' at this year's meeting. The Mevion team, in collaboration with our valued partner, Leo Cancer Care, has achieved the installation of the first proton therapy system in a conventional LINAC-sized space at Mevion headquarters. In breaking down barriers this year, we are eager to introduce new proton therapy solutions and services that enhance accessibility for all healthcare systems. Our collaborative innovations and comprehensive solutions are transforming the industry, and Mevion is honored to lead the way."
Rock Mackie, Ph.D., Board Chairman and Co-Founder of Leo Cancer Care, echoed this sentiment, saying, "Much like Mevion, our approach to cancer care prioritizes the patient's experience. Through our partnership with Mevion, we have accomplished what many believed to be impossible. We've scaled down proton therapy, reduced costs, and removed barriers to entry, ultimately making proton therapy more accessible to patients."
Mevion's proton therapy experts will be available at Booth #2435 during the ASTRO 65th Annual Meeting from October 1-3, 2023, in San Diego, CA.
Please note that the MEVION S250-FIT Proton Therapy System, FLASH therapy, online adaptive therapy, and ARC therapy are not yet available for clinical use.