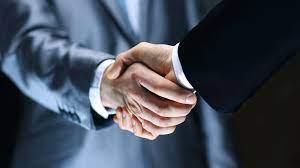 Raj Kapoor, Lyft's former chief strategy officer and president of business, believes that expecting consumers to change their ways is not an effective method for preserving the earth. Instead, he and Josh Felser, co-founder of Freestyle Capital and a serial entrepreneur, believe that the future of climate technology will begin in the workplace. So they team up to create Climactic, a venture capitalist firm that will work for preserving climate with technologies.
DistilInfo HIGH FIVE
1. Awareness:
To capitalize on the awareness, Kapoor and Felser have spent the last year working on Climactic, an early-stage venture capital firm that wants to invest explicitly in startups working to fix the climate from an enterprise angle. The investors have backed 11 companies to date, cutting $50,000 to $100,000 checks using personal money.
2. Enterprise:
"What we're seeing is that the enterprise is totally changing its behavior," said Kapoor. "By the end of 2021, the Fortune 500 will all have shared sustainability goals publicly and 65% of global GDP has committed to net-zero carbon emissions by 2050.
Read More: Automotive Industry Hopes To Resurrect With High-Tech Features
3. Startups:
Felser said that they're looking for Climate tech startups that help enterprises, as they become a "captive base of customers that have all publicly raised their hands and asked for help with the innovative technologies they need to meet their publicly stated goals."
4. Innovations:
Cleantech 1.0 was more about scientific innovation, led by scientists and academia, while cleantech 2.0, happening right now, is about entrepreneurs creating vehicles or software that is ready to go to market sooner, Kapoor said.
5. Impact:
"Just because it's hard to quantify the impact of software on the planet does not mean we shouldn't be funding it," he said. "We can solve that problem, and software is going to help in this battle."